High mix laser marking
Experience maximum flexibility and scalability! Mark your different components from quantity 1.

Manufacture in small batches or scale your production
Our standardized software and hardware components form the perfect basis for each of your needs and automation goals.
Choose between a stand-alone solution with our ADVANCED Robotic Workstation for manufacturing your small batches or our ESSERT MicroFactory – a modular production line solution – to scale your production.
STAND-ALONE SOLUTION
Autonomous and efficient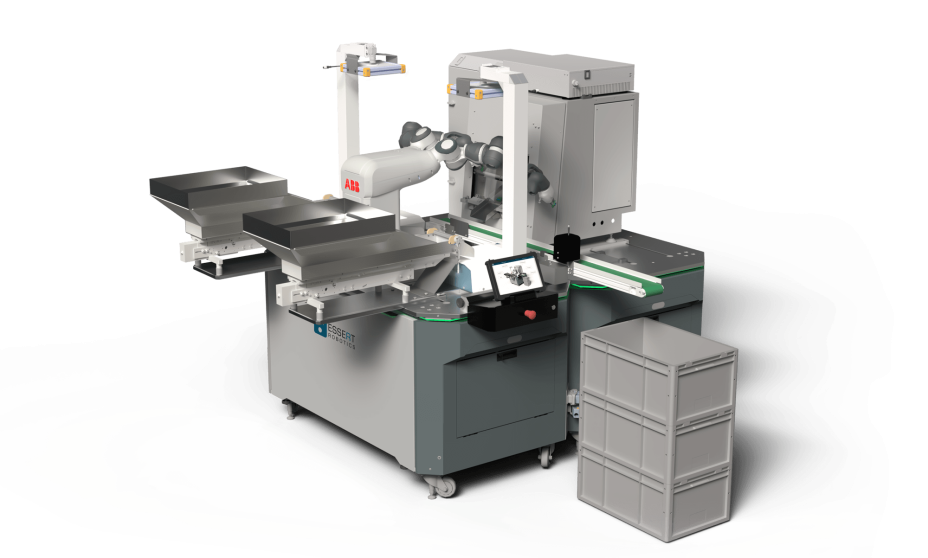 Our stand-alone solution for laser marking in small batches is based on our standardized automation platform and offers you maximum flexibility and cost reduction.
Convince yourself of our stand-alone automation solution today and benefit from our mobile concept for automatic or manual operation of the integrated laser unit!
Mark your different types
of components
Our fully automated laser marking solutions are designed to easily process
a wide range of components flexibly from diverse materials and sizes.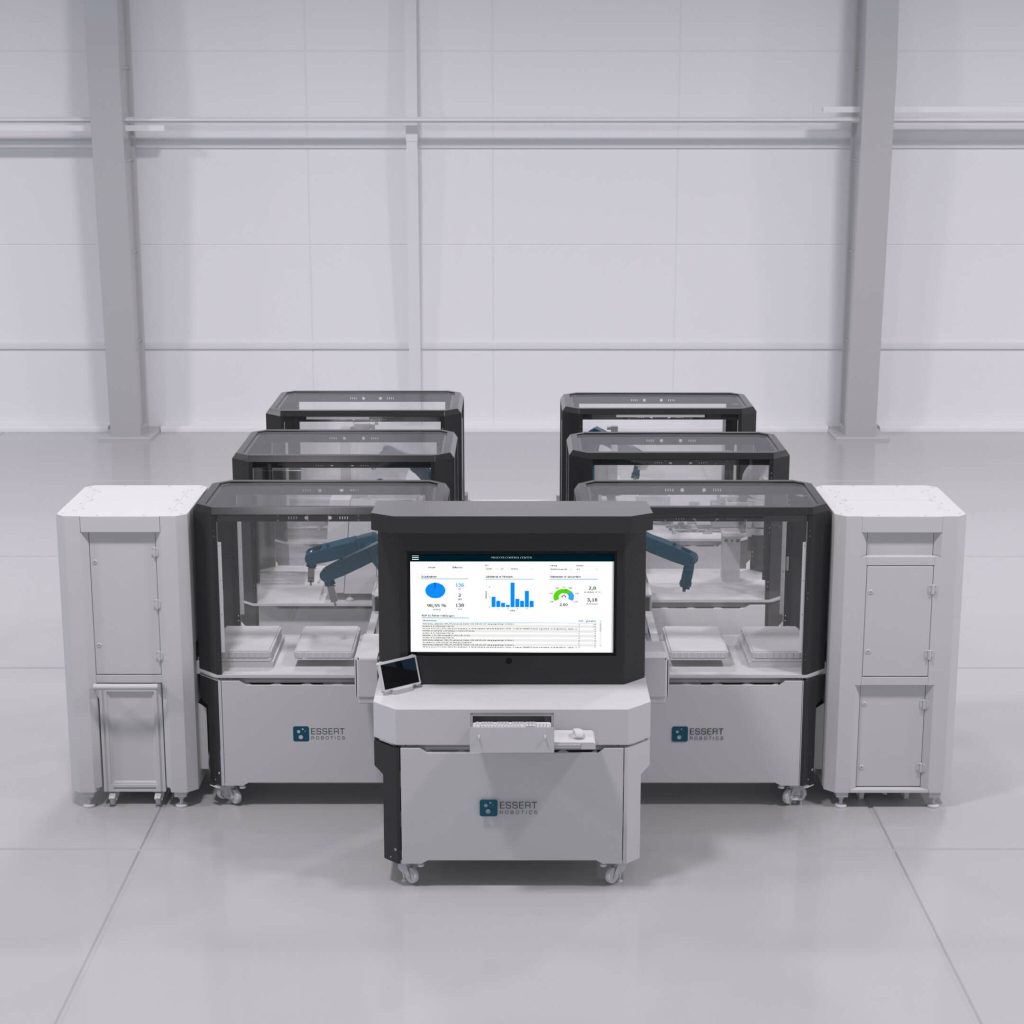 ESSERT MICROFACTORY
Scale your
production
The combination of standardized software/hardware components and intelligent conveyor technology enables individual processes to be divided into several autonomous process modules. As a result, you benefit from a significantly reduced cycle time of up to 2.5 sec. per component with a higher production volume.
New process modules can be implemented with short delivery times and flexibly integrated into an existing plant thanks to plug & produce interfaces.
Thanks to the decentralized control concept, you also save valuable time when validating the entire plant and adapting the documentation.
Standardized & modular
ESSERT OS
Software-driven for your success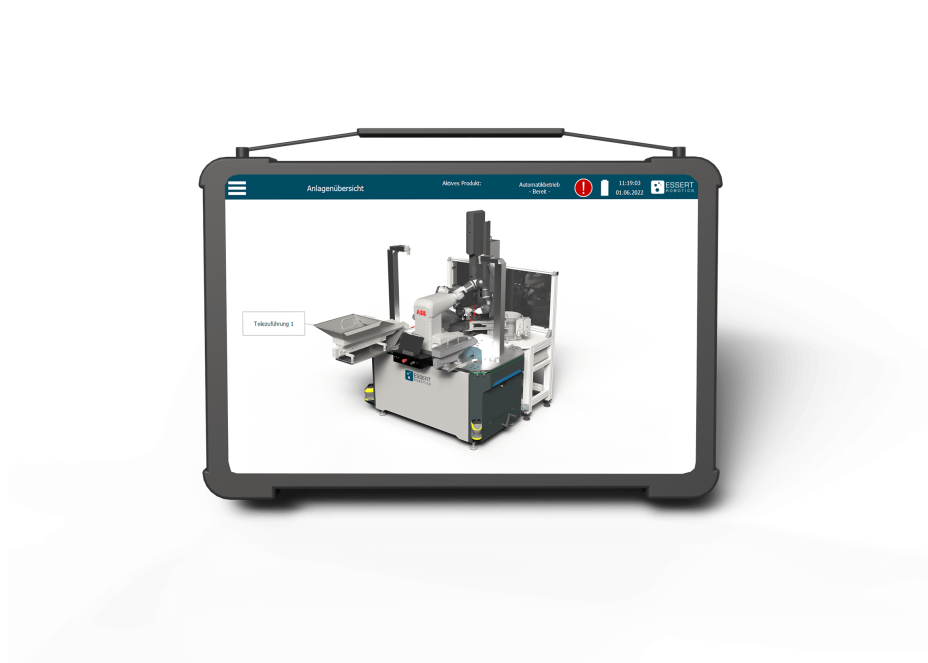 All functions in one place
The graphical user interface is intuitive to use and gives you full control.
Plug & Produce Architecture
Connected hardware and peripheral devices as well as process modules are automatically recognized and integrated into the automation process.
Data Analytics
The intelligent performance dashboard continuously monitors all plant processes and makes them clearly available. Clients
Real businesses,
real results.
ESSERT's standardized robotics platform guarantees fast availability and makes it more cost-effective than classic special solutions.
The result is very satisfying! We were able to save about 75% of the costs. Without this measure, we would have had to relocate or even lost the products.
Products
ESSERT MicroFactory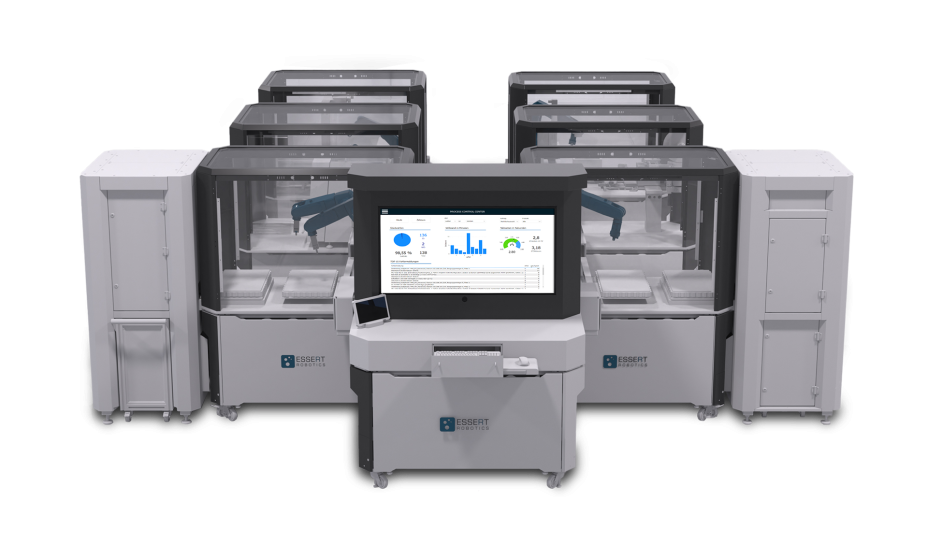 Products
ADVANCED Robotic Workstation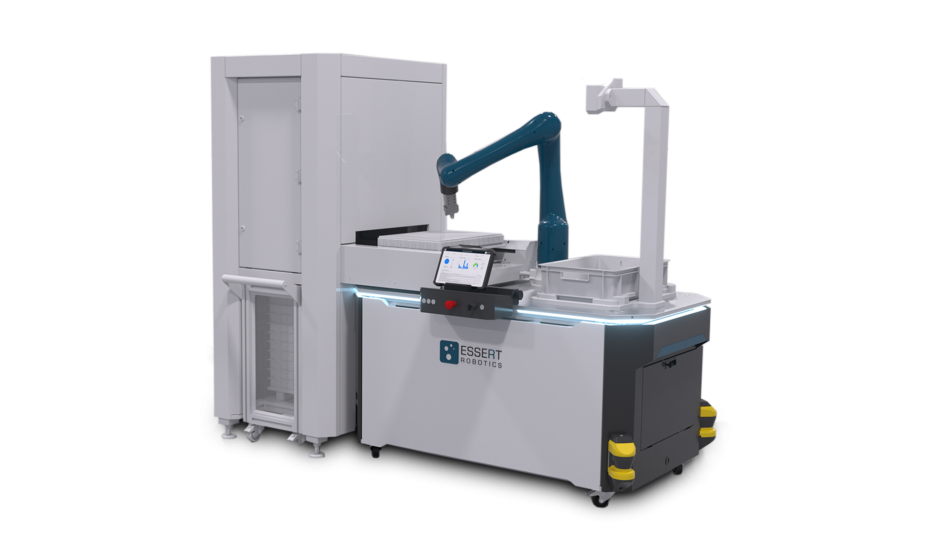 Engineered to excel across diverse applications, delivering peak in functionality, performance and user-friendliness.
Contact
Contact our team
We would be happy to discuss with you how our robotic platform can help to achieve your goals.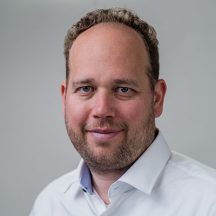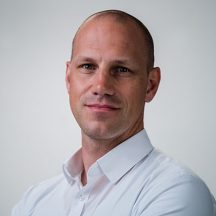 What can we do for you?